ABOUT
Tuddow Thaiwong is an Academic Specialist in the Veterinary Diagnostic Laboratory within the College of Veterinary Medicine. Her interests include surgical biopsy, molecular pathology, cancer biology, animal genetics, and applied molecular diagnostics.
Dr. Thaiwong received her D.V.M. from Chulalongkorn University in Thailand, and her Ph.D. from MSU. She is a Diplomate of the American College of Veterinary Pathologists.
RESEARCH
Dr. Thaiwong's research goals are to understand the molecular basis of disease and to translate those discoveries into diagnostic tests related to identification of infectious agents, cancer diagnostics/prognostics/therapeutics, and inheritable genetic disorders in animals.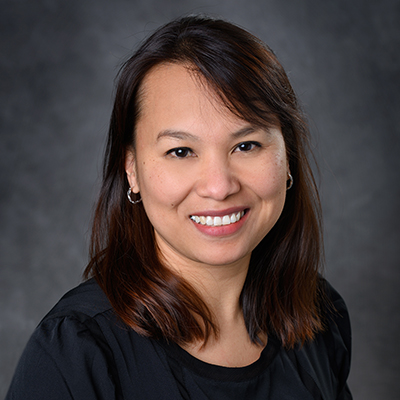 CONTACT
thaiwong@msu.edu
Office: 517.355.1683
Website