ABOUT
Carolina de Aguiar Ferreira is an Assistant Professor in the Departments of Radiology, Pharmacology & Toxicology, and Biomedical Engineering. Dr. Ferreira's research focuses on using radiolabeled compounds for detection of disease, cancer therapy, and modulation of the immune system.
Dr. Ferreira obtained her Ph.D. in Biomedical Engineering from the University of Wisconsin-Madison. She also holds a PharmD degree and a M.Sc. in Material and Nuclear Sciences. She completed her postdoctoral training in the Department of Radiology at Harvard Medical School.
RESEARCH
The Ferreira Laboratory investigates radiopharmaceutical therapy using small molecules, antibodies, and peptides radiolabeled with alpha or beta emitters to treat cancer. She evaluates combinatorial treatment strategies involving radiopharmaceuticals and other treatment modalities, such as immune checkpoint inhibitors and DNA damage inhibitors. Additionally, Dr. Ferreira interrogates the immunomodulatory effects of radiation and how radiation can be used to modulate the tumor microenvironment.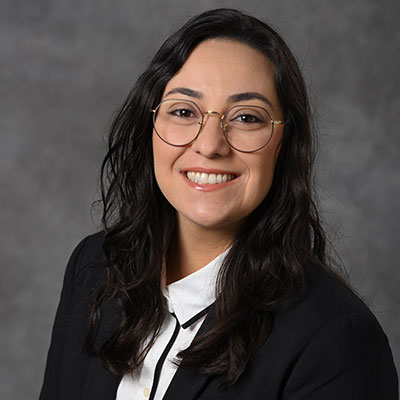 CONTACT
deaguia1@msu.edu
Office: 517.355.1687
Lab Website: https://www.miralaboratory.com/